AVIPure® - AAV8: A high performance AAV8 affinity resin for large scale manufacturing
Purification of recombinant AAV8 from cell lysates remains a technical challenge and an economic burden for commercial manufacturing of novel gene therapeutics, especially for treating diseases with large patient populations and/or high doses. Those companies moving towards the production of a kilogram of capsids are faced with short column lifetimes and the inability to use NaOH solutions for cleaning, leading to high resin consumable costs exceeding millions of dollars.

To support the rapidly-expanding gene therapy industry, Avitide has developed AVIPure® – AAV8, a novel affinity chromatography resin with ability to perform single-step purification of AAV8 from cell lysates with excellent yield and purity. In this webinar, we demonstrate the purification performance of AVIPure® – AAV8 using industrially relevant feed streams.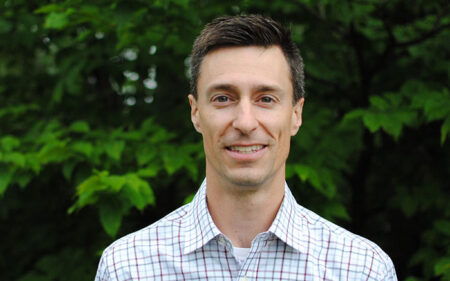 Thomas Scanlon, Ph.D.
Director of Ligand Discovery
Key distinguishing features of AVIPure® - AAV8
Extremely high capacity: DBC10 > 1.0 x 1015 vp/mLRESIN
Ability to process at fast flow rates enabling high volumetric processing capability
The ability to clean with 0.5 M NaOH for repetitive purification cycles
High purity of eluted product in a single step from lysate feed streams
Large diameter agarose bead enables high flow rates and excellent resistance to fouling
The order of magnitude improvement in resin lifetime promises to dramatically decrease resin costs for AAV programs requiring annual production of very large amounts of capsids. The affinity ligand is a novel protein with exquisite specificity for rAAV8, binding the virus with picomolar affinity. Overall, AVIPure
®
– AAV8 resin provides excellent yield, purity and throughput for single-step purification of rAAV8 and enables the use of sodium hydroxide as a cleaning agent for greater than 20 cycles without losing capacity or purification performance.
Presenter Bio:
Tom Scanlon is the Director of Ligand Discovery at Avitide, an accomplished protein engineer and molecular biologist. In his role at Avitide, Tom leads a highly talented team of scientists who develop bespoke affinity reagents engineered for the unique rigors of the industrial bioprocess industry. Tom brings to his position an extensive background in protein engineering. Prior to joining Avitide in 2013, he developed multiple platforms for the discovery of enzyme-based antibiotics. Tom holds both a B.Sc. in Biology and a Ph.D. in Human Genetics from McGill University in Montreal, QC.
https://go.repligen.com/l/463902/2021-11-04/b5rgxk

Subscribe to hear the latest news and insights…